Format Festival Overview
The first annual Format Festival is now in the books and has set the bar for its future events. I was one of the lucky few to attend and was very impressed with the work that went into this production. Overall, the event was excellent and I personally will be giving much more attention on the press side for next year. Let's walk through the main details you need to know about Format Festival 2022. I will also touch on some of the pros and cons gathered from a few attendees I ran into.
Format Festival Video
What is Format Festival
Format Festival is a three day music festival located in Bentonville Arkansas, that was held September 23-25, 2022. The event theme combined music, art, and technology with a musical lineup featuring acts like Phoenix, Khruangbin, The War On Drugs, Rüfüs Du Sol and 70+ other performers. The venue hosted two main stages for headliners and several themed areas like "The Smokey's" (an adult-themed playground), "Nova Heat" (an outdoor nightclub), a barn transformed into a disco, and a three-story venue called "The Cube". You could find vending and merch stations scattered about the property, large art installations, laser lights, a VIP area for the cool kids, and they even offered hot air balloon rides.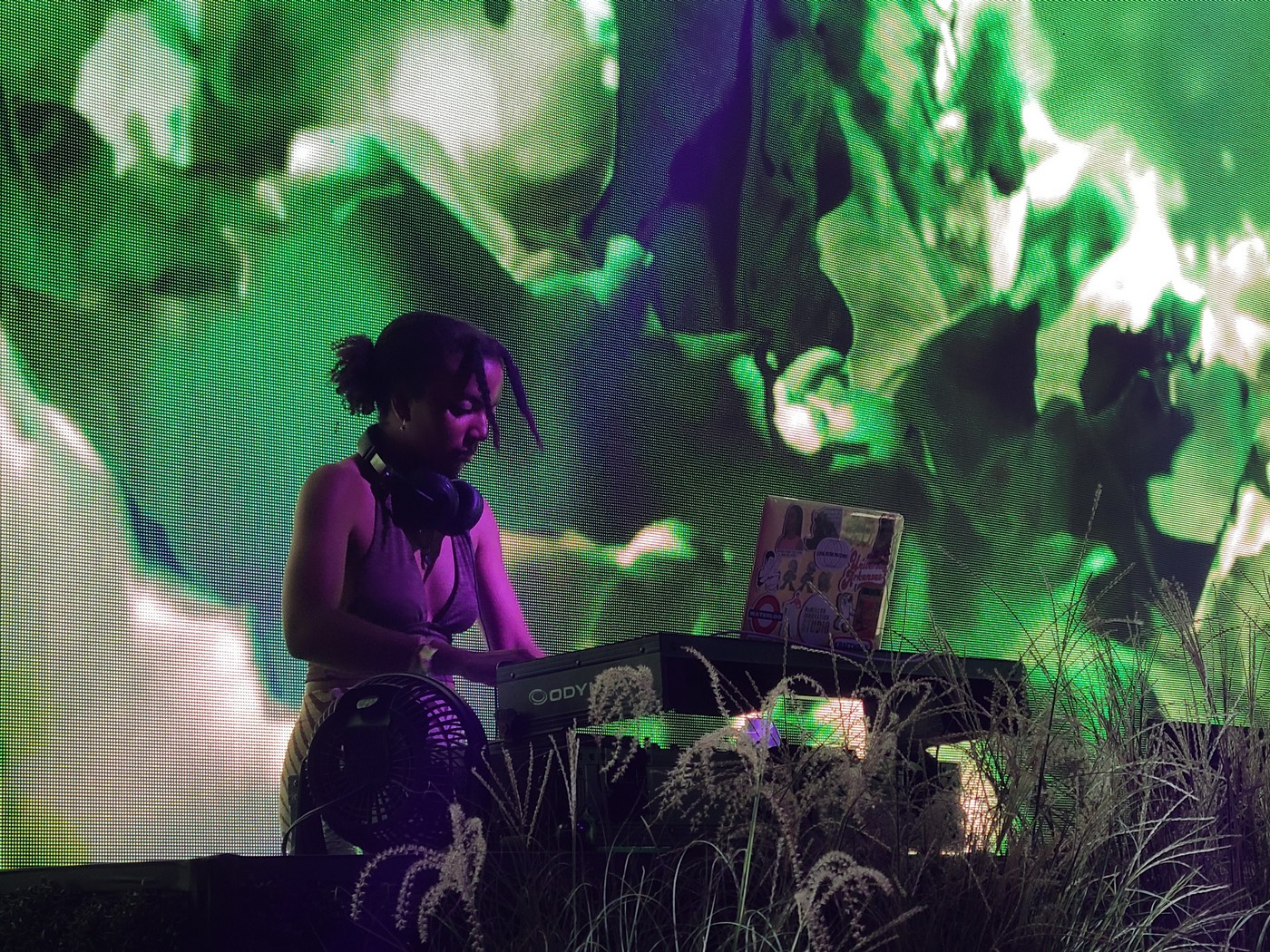 Format Festival Lineup – Day One
Phoenix – The War On Drugs – Nile Rodgers & Chic – The Marías – Richie Hawtin – Fatboy Slim – Robert Glasper – Leftover Salmon – Joe Kay – Lindstrøm – Shygirl – Del Water Gap – La Doña – Ela Minus – AMÉMÉ – Mindchatter – Charlotte Adigery & Bolis Pupul – Rigopolar – Calder Allen – Malcriaos Band – Gouranga Clan – Serrano-Torres – Honey Collective – Quentin & The Past Lives – Museum of Love – Isaac Ferry
Format Festival Lineup – Day Two
Rüfüs Du Sol – Beach House – The Flaming Lips – Moses Sumney – Elle King – Seth Troxler – Third World – The Comet Is Coming – Christone "Kingfish" Ingram – Seun Kuti & Egypt 80 – Yussef Dayes – Chali 2na – Cut Chemist – Palace – Acid Pauli – Chloe Caillet – Quantic – The Illustrious Blacks – New Breed Brass Band – Dombrance – The Mauskovic Dance Band – Black Party – Alan Power – François K – Bas Ibellini – Gouranga Clan – Katie Schecter – The Phlegms – Kalyn Faye – Como Las Movies – Auralai – Gente Privada – Black Bananas – Gazelle – Neil Harbisson
Format Festival Lineup – Day Three
Khruangbin – Jungle – Herbie Hancock – Thundercat – Jamila Woods – Digable Planets – DJ Tennis – Lost Souls of Saturn – Genesis Owusu – Lido Pimienta – The Lemon Twigs – Heimlich Knüller – Vieux Farka Touré – Carlita – John Carroll Kirby – Jlin – TOMI – Dombrance – Disko Cowboy – Gouranga Clan – Amos Cochran – UAPD Drum Line
Format Festival Hours
Fri September 23 12:00pm – 3:00am
Sat September 24: 12:00pm – 3:00am
Sun September 25: 12:00pm – 1:00am
Format Festival Shuttles
Fri September 23 11:00am – 4:00am
Sat September 24: 11:00am – 4:00am
Sun September 25: 11:00am – 2:00am
Pros – What Format Festival did right
Entertainment was present! Eye candy in every direction like fog machines, laser lit skies, massive art pieces, visual effects, and even a drone light show. There were plenty of location offering a blend of EDM, jazz, indie rock, and alternative hip-hop at any given point.
Cons – Could improve?
Based on my conversations with about 30+ attendees.
Would like to see local entertainers / food trucks involved. The shuttle rides were nice but some mentioned a desire for onsite parking pass options.
Format Festival Sort Review
As a local event promoter who attends festivals like this several times a year, I can tell you from experience this one was…. Expensive! Its nice to see someone willing to invest in such a great event for Northwest Arkansas. Our area needs to host more large festivals like this, so for me, this event is very welcome. Good people, great music, and an overall positive vibe. l personally would like to see more local musicians, artists, and food venders at the next one just to give some love to the area. Overall I think Format did a great job on this event and I'm looking forward to attending the next one.
Format Festival 2022 Pictures
Sorry for the quality. I left my camera in the truck because I wasn't sure if I could bring it in.