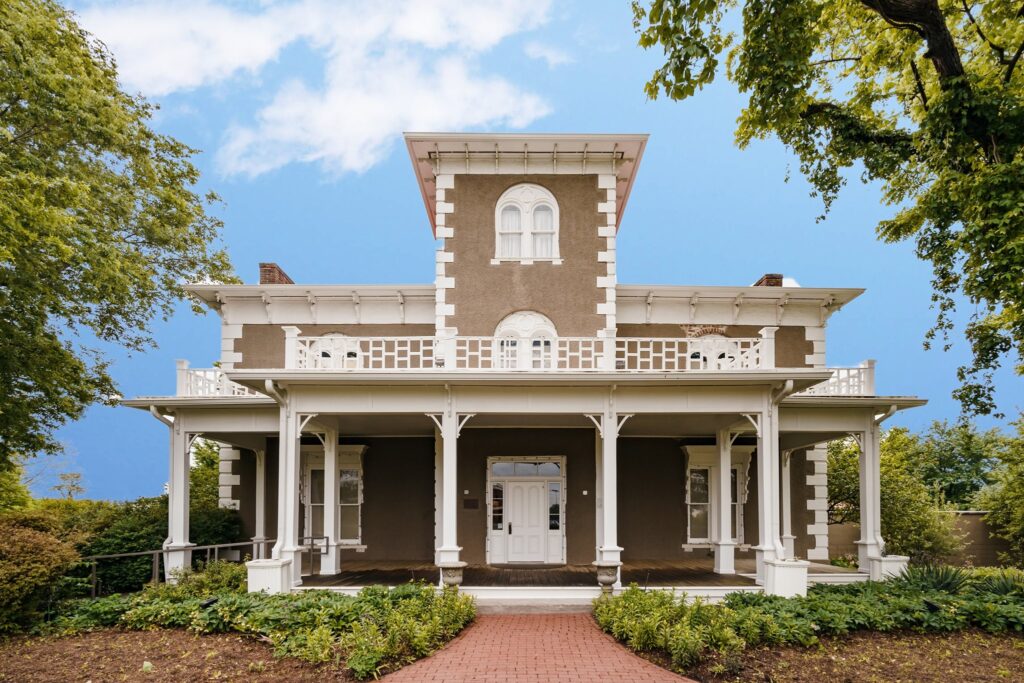 The Peel Mansion Museum and Heritage Gardens is a historic mansion located in Bentonville, Arkansas. The mansion was built in 1875 by Col. Samuel West Peel, a prominent local businessman and politician, and was home to four generations of the Peel family. In 1976, the mansion was donated to the city of Bentonville and was converted into a museum.
The museum features exhibits on the history of Bentonville and the surrounding area, as well as on the life and times of the Peel family. Visitors can tour the mansion and see the restored period rooms, including the parlor, library, and dining room, which are filled with antique furnishings and artifacts. The museum also has a gift shop and a research library.
The mansion is surrounded by beautiful gardens that are open to the public. The gardens include a formal parterre garden, a rose garden, a herb garden, and a vegetable garden, as well as a gazebo and a fountain. The gardens are a popular spot for picnics, wedding photography, and other outdoor events.